Certified Welding was founded in 2017 by two Maui welders, James and Van. We're the welding experts, and we're committed to giving you the best value. We've been about quality and integrity since the beginning. And that hasn't changed.
You can trust us to weld all metals, including steel, stainless steel, and aluminum. If you need welding and fabrication, we're here to make it happen.
Stop by our shop, send us a message, or give us a call, and let us help you with your next project.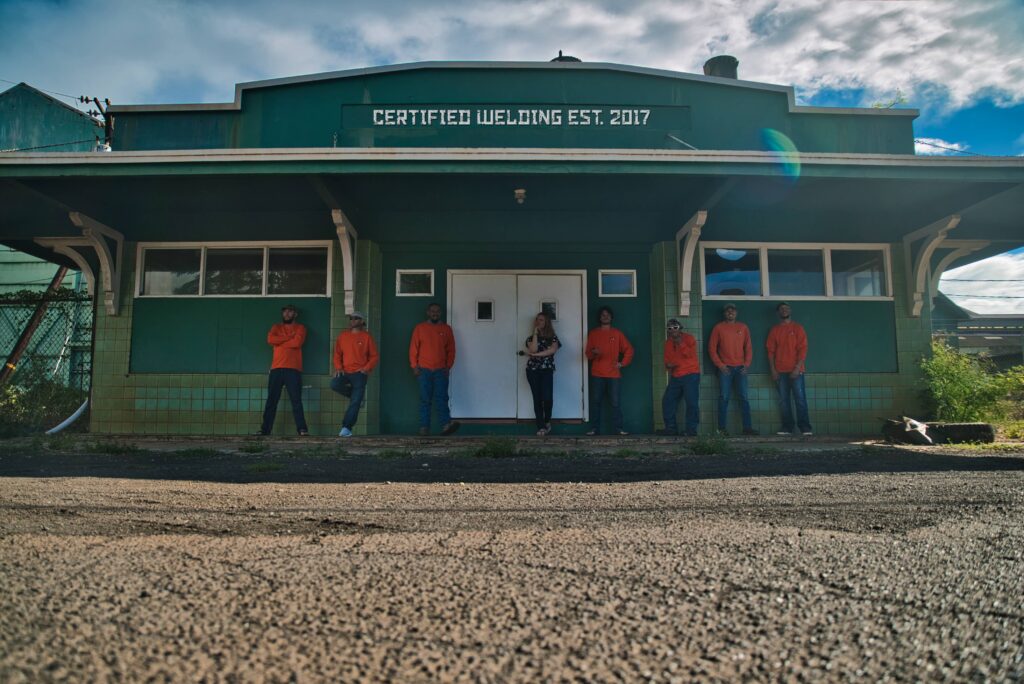 We specialize in residential, commercial, and residential welding and fabrication services. These include in-shop welding and fabrication, as well as on-site welding and emergency services. If you need it, we can make it.
We have the following certifications from the American Welding Society:
D1.1 Structural Welding
D1.5 Bridge Welding
D1.2 Aluminum Welding
D1.6 Stainless Welding