Certified Welding was founded in 2017 by two Maui welders, James Engle and Van Acopan. Combining their many years of experience in welding and metal fabrication, they set out to make an impact in the industry. Quality and integrity has been the goal from the beginning, and that hasn't changed.
Now we're the preferred welding and metal fabrication company of many individuals and businesses on Maui and the neighboring Hawaiian Islands. Our team of skilled and dedicated welders is growing, and we're committed to delivering only the best services.
You can rely on us to weld steel, stainless steel, aluminum, and more. We're AWS certified in SMAW (stick welding), FCAW (flux core), and FCAW (dual shield) processes in 3G and 4G positions.
We also have additional AWS and ASME certifications, so you know your job is in trustworthy hands.
Stop by our shop, send us a message, or give us a call today to get started.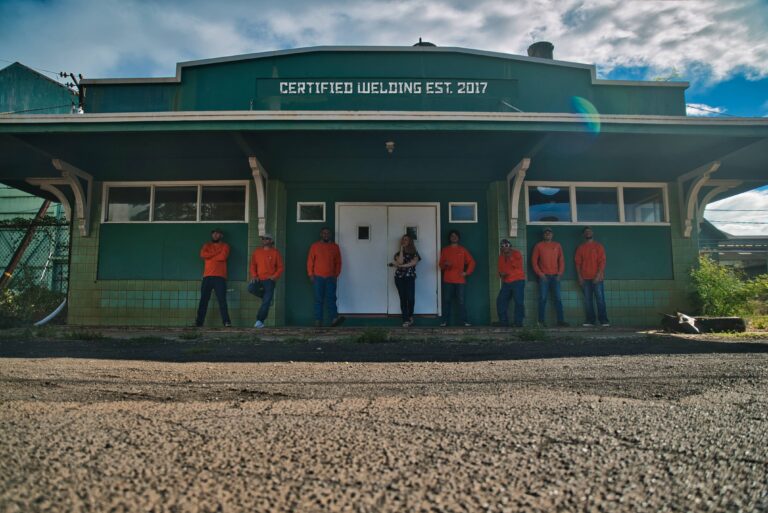 We specialize in residential, commercial, and industrial welding and fabrication. These include in-shop and on-site services, as well as on-site emergency welding. Take a look at our Services page for more details.
We have the following certifications from the American Welding Society:
D1.1 Structural Welding
D1.5 Bridge Welding
D1.2 Aluminum Welding
D1.6 Stainless Welding